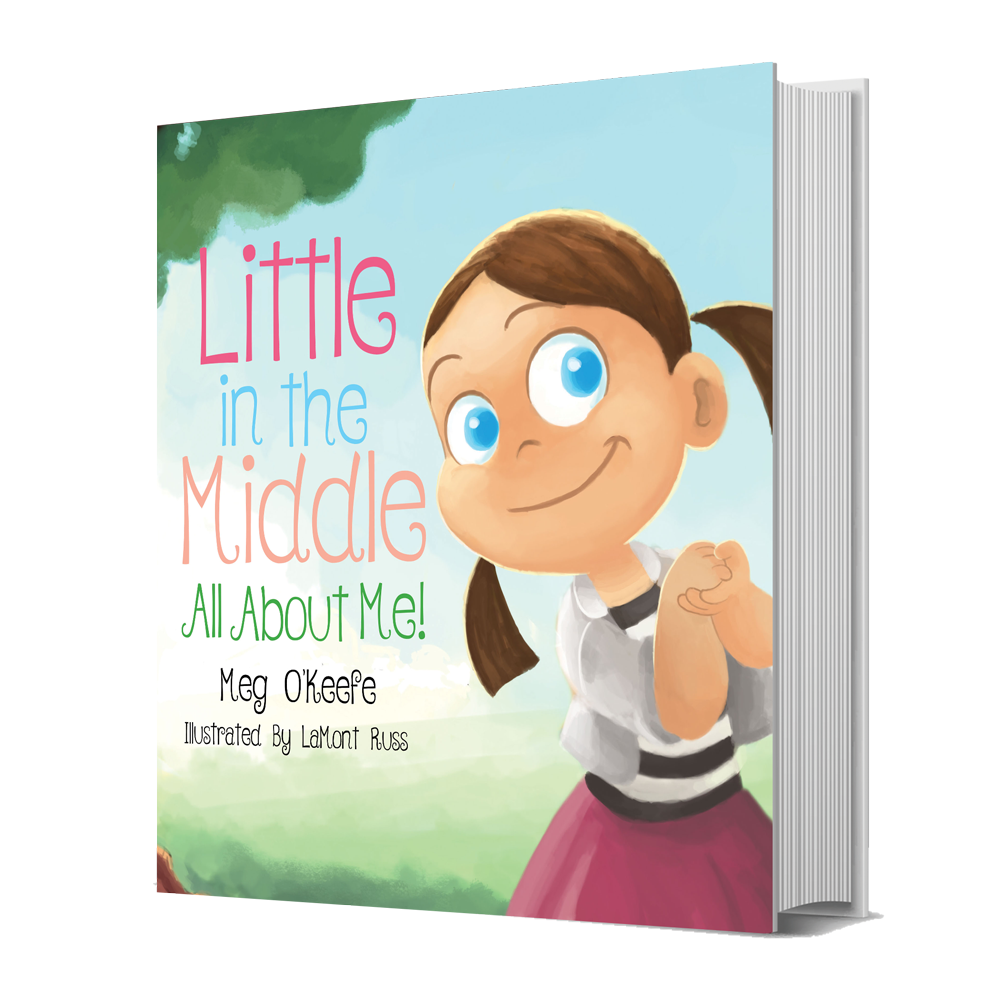 "Being in the middle is special, Momma tells me so. I get to be BIG and LITTLE, the very best of BOTH!"
Little in the Middle is for every middle child, celebrating the unique and wonderful position of being both big and little.
$10.99 or 19.95 + $4.95 S/H for US Order of 1 book shipped with Standard Shipping. $7.95 S/H for US Order of 1 book with Priority Shipping. (International Shipping varies.)
For bulk orders (10 copies or more), please email [email protected].
For questions about book orders, email Customerservi[email protected] or call 470-239-8547 M-F 9 a.m.- 5:30 p.m. EST.
Little in the Middle Q & A with Meg O' Keefe
What inspired you to write Little in the Middle?
The idea for Little in the Middle came to me while I was pregnant with my third daughter. I began searching for toddler books for my second daughter about being the middle child and realized there were none. Recognizing there was a huge gap in the market for toddler books aimed at the middle child, I decided to move forward with writing my own book,Little in the Middle. The title for the book arose from the nickname I had affectionately given to my own middle child.
What will middle children gain from reading Little in the Middle?
Little in the Middle helps the middle child gain an understanding of how very special and unique it is to be both big and little. The lessons to be learned are patience, sharing, responsibility, embracing challenges with a positive attitude, and discovering the unconditional love of family.